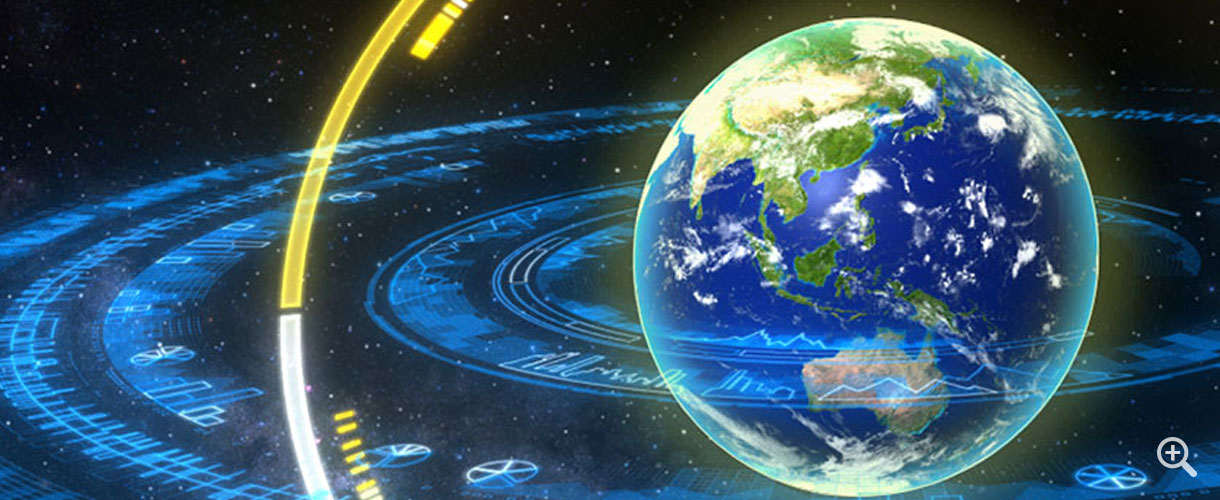 The Cube Globe
The Cube Globe project launched at the 2014 G20 Leaders' Summit, hosted by Brisbane, promotes Queensland's valuable trade and investment opportunities in a state-of-the-art digital earth visualisation engine. The project features the State government's renowned open data collection as well as high-resolution satellite imagery, interactive animations, and integrated multimedia for visitors to explore, discover and share.
Partners include the Queensland Government, Seqwater and ViseR: QUT Insitute of Future Environments.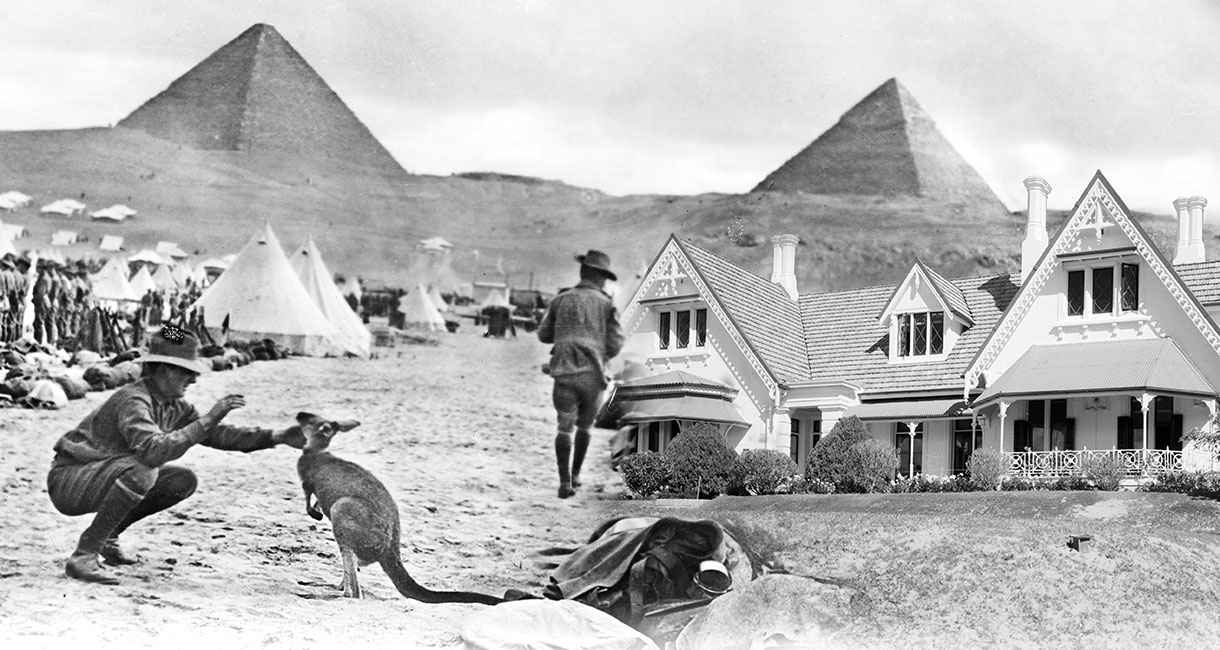 The Invincible Spirit of Queenslanders – 100 years of ANZAC
Honouring the soldiers and families who answered the Commonwealth call to the First World War (1914–1918), The Invincible Spirit of Queenslanders – 100 Years of Anzac draws together the relationship between historical First World War sites, people and stories to commemorate the involvement of Queenslanders and Queensland buildings during the First World War.
This project is proudly supported by the Queensland Government.
QUT is a Queensland Anzac Centenary Lasting Legacies grants recipient – LLGP0080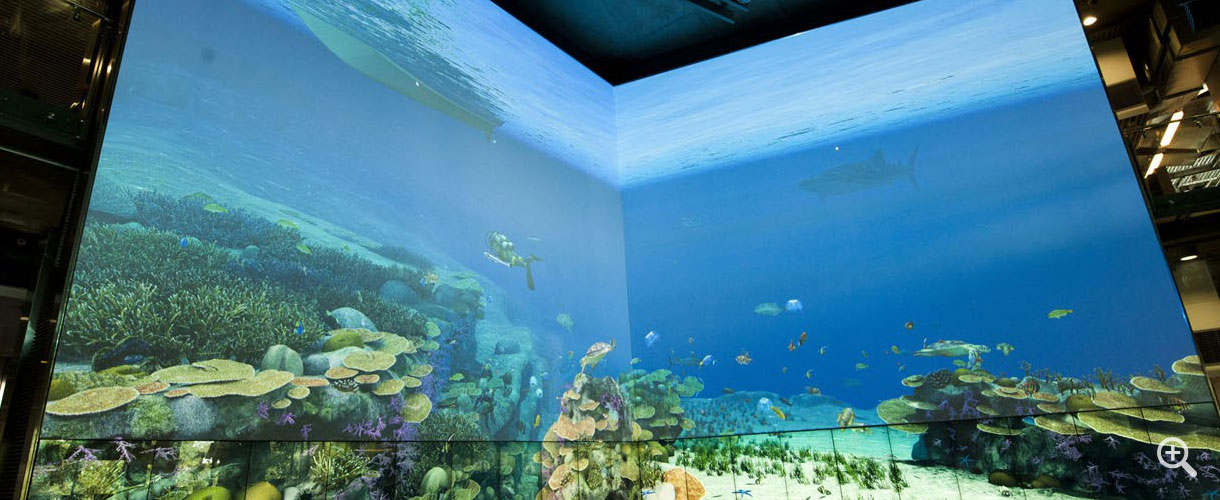 Virtual Reef
The Virtual Reef provides an immersive, simulated underwater experience that invites users to engage and learn about the Great Barrier Reef's unique ecosystem.
The Virtual Reef is a life-sized marine ecosystem expanding across two levels of the Science and Engineering Centre. Multi-touch technologies enable the user to manipulate, intimately explore and interact with the reef world, specific behaviours and relationships.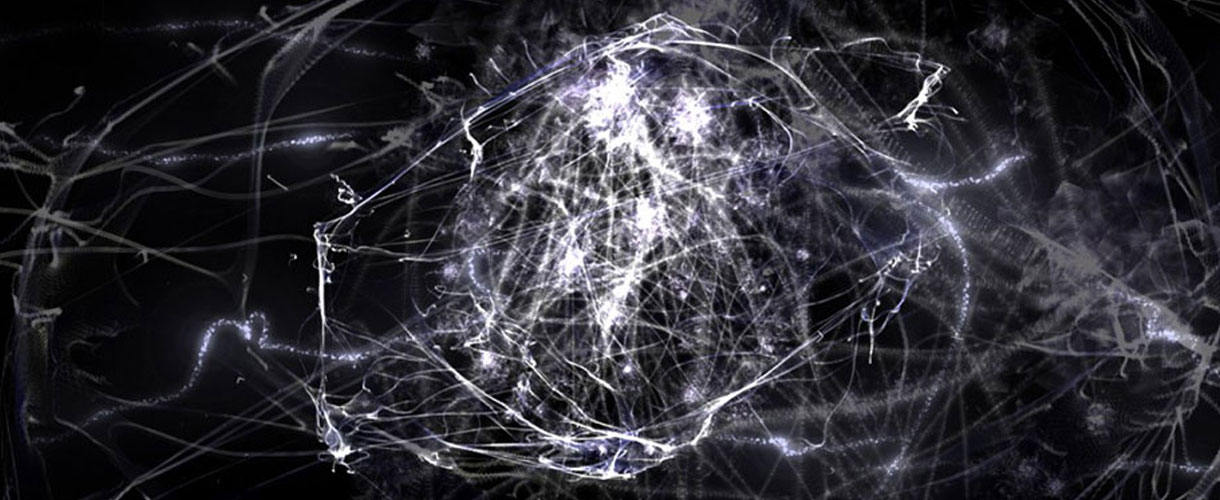 Soul of The Cube
SOTC is an upgrade to The Cube's operating system allowing the environment to gracefully transition between projects. This upgrade allows for more dynamic scheduling of content and greatly reduces the turnaround time between viewable content. The Soul looks like a large active intelligence, full of evolving computations of live data feeds from the Science and Engineering Centre, and other areas of QUT. Some of the live data utilised for the Soul includes solar energy creation, building power consumption, and data from research papers at the QUT Library.
The SOTC project was a collaboration between the ARS Electronica Futurelab, The Cube Studio, the ePrints Team: QUT Library and ViseR: QUT Insitute of Future Environments.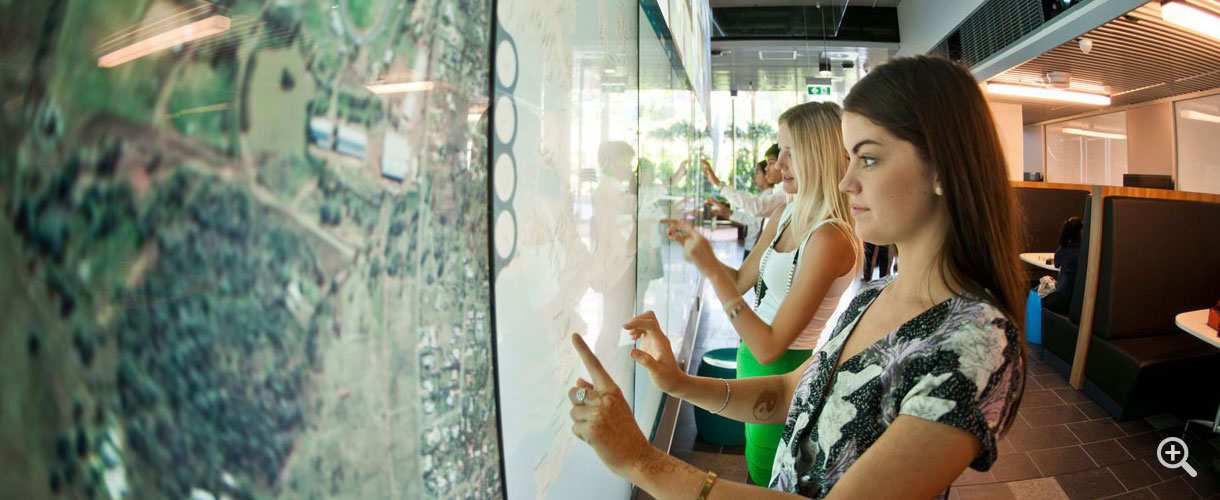 Data Wall
The Data Wall is an interactive project that displays various layers of local data to the community. Cycling through statistical and socially generated data, the Data Wall allows visitors to search through layers of Brisbane city, from local public transport routes to public art. The Data Wall allows the community to view their city in a different light, peel back the layers of Brisbane and contribute their own.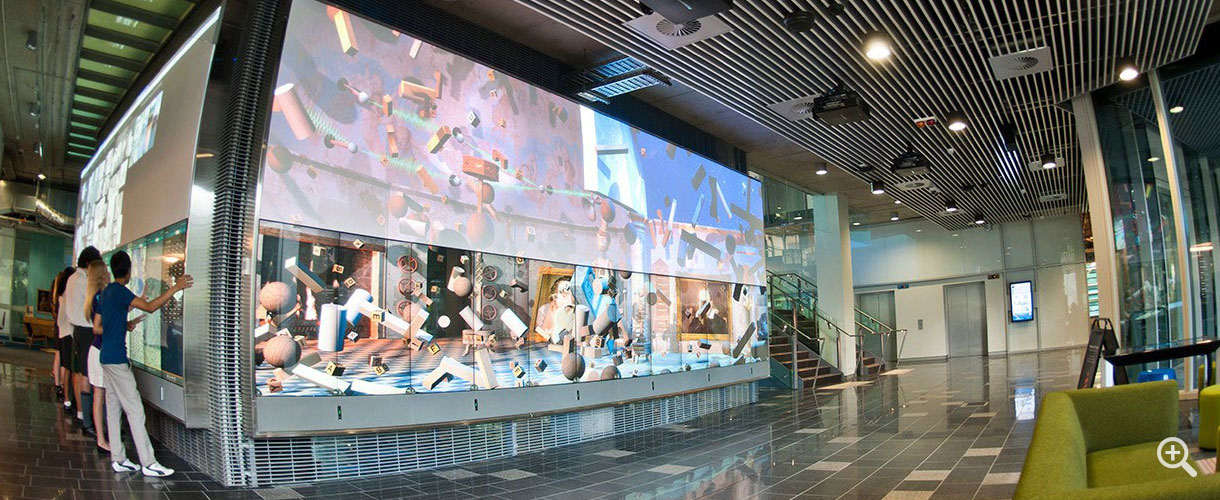 Physics Playroom
The Physics Playroom is a game-like environment where people of all ages can engage in learning about physics. Tapping into our desire to construct and to deconstruct, the playroom is a space where people can come together to build (and destroy) each other's creations in fun and engaging physics simulations.
Based on QUT's first-year physics and game programming courses, the playroom is a collaborative space for kids of all ages, with a large display 'wall' capable of supporting hundreds of simultaneous user interactions.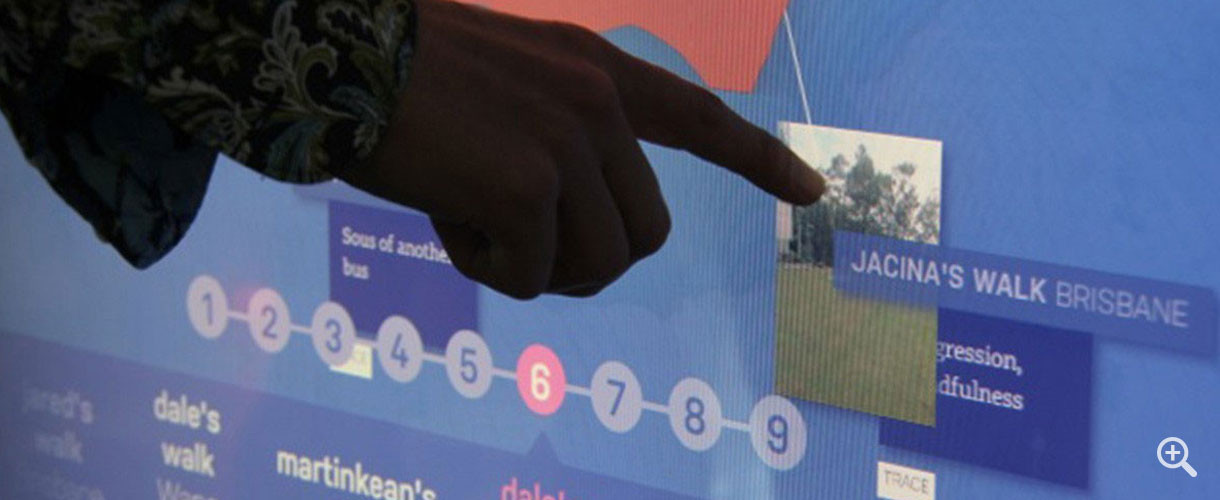 Long Time, No See
Long Time, No See? invites you to set out to explore and reflect, in the spirit of adventure, to reveal other and emergent ways of existing in this world through poetic actions that animate a sense of care. This project is an innovative art project that asks you to consider how your personal actions, gathered during a reflective walk, might help us all imagine pathways towards more sustainable futures.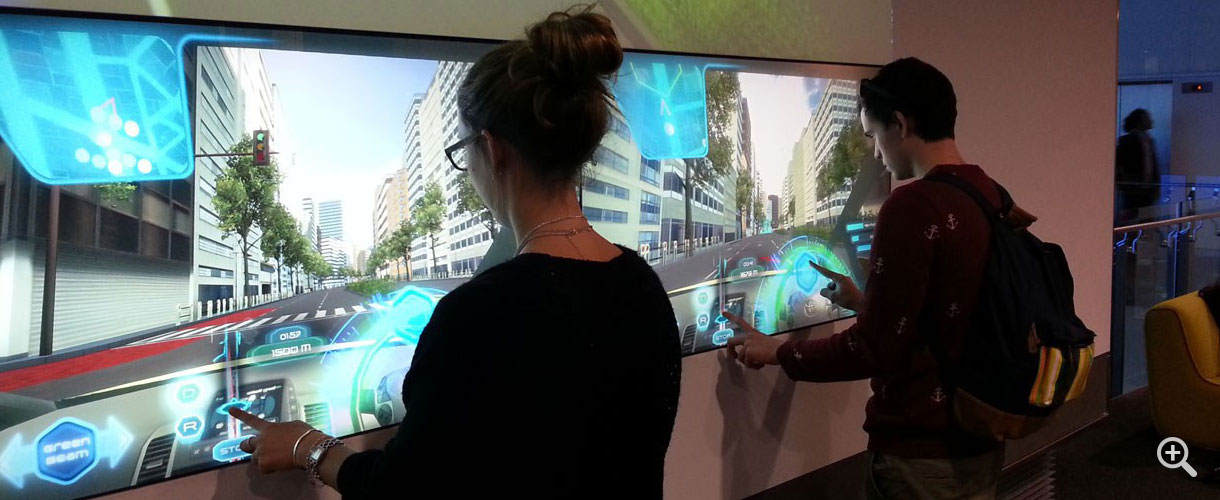 iCO2
iCO2 teaches eco-driving practices in a game-like environment to help drivers maximise the energy efficiency of everyday vehicles.
Compete with your friends in a networked and multi-user 3D simulation to drive virtual vehicles using eco-driving methods. In iCO2, the winner is not the first over the line, but the person who travels the furthest on a tank of fuel.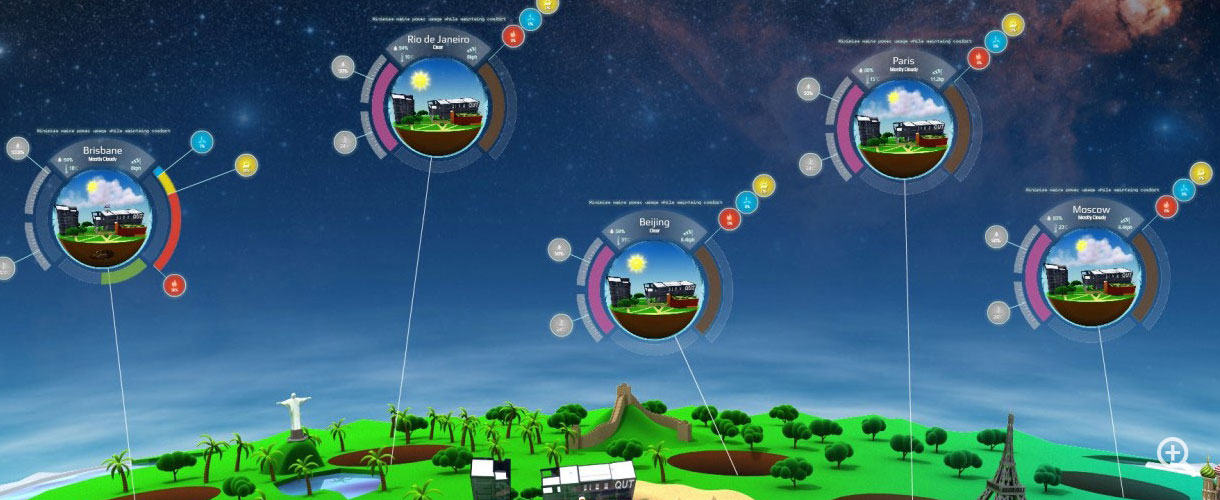 ECOS
ECOS uses interactive data and illustrations to help people understand how everyday energy use impacts people in a "green" building.
Inviting play and reflection on the role of green buildings, ECOS presents data on The Cube using a simple and interactive game-like application. The data shows how energy consumption and generation impacts people in a variety of climates within a five-star rated green building like the Science and Engineering Centre (SEC), where The Cube is located.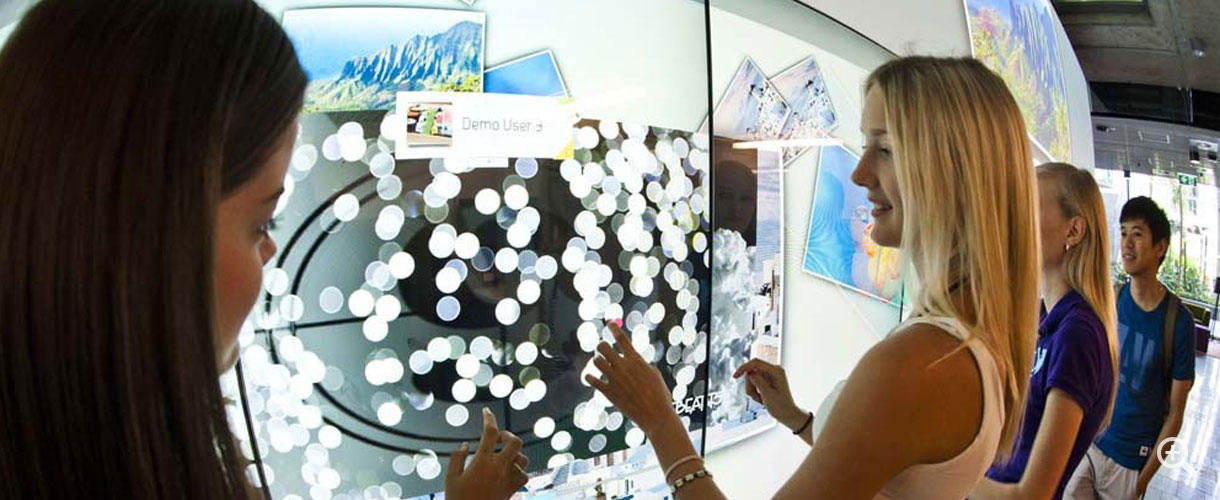 CubIT
Interact with QUT's Science, Technology, Engineering and Mathematics (STEM) research projects with CubIT, a unique system that allows the general public to collaborate with and access research content shared by QUT's students and academics.
QUT students and staff can easily present and share their work at The Cube on a set of large multi-touch displays. By swiping your QUT staff or student card, visitors can upload presentations, videos or visualisation of their work. CubIT boasts a host of collaborative features that allows users to share content across user accounts, annotate content and create shared presentations. Interactive features allow the public to engage and collaborate with content hands-on.