2019 Artist-in-residence: Amanda Kay and Jerome Dobinson
Amanda Kay and Jerome Dobinson of T3D Studios presented The Great Acceleration. This project explored the impact of human activity contained in ice cores. These past traces of activity offer insights into current issues such as climate change and accelerating human impacts on earth.
2018 Artist-in-residence: Man & Wah
Man & Wah Cheung were the 2018 Artists in Residence at The Cube. Their project Digital Garden explored the crucial role plants and nature play in sustaining a habitable planet.
Brisbane based artistic duo, Man & Wah, produce botanically inspired works exploring themes of biodiversity and cosmic existence which celebrate the beauty and diversity of nature from around the world. Their works invite deeper reflection of our relationship with nature.
2017 Artist-in-residence: Georgie Pinn
Georgie Pinn developed an immersive, interactive project that uses facial tracking technology, animation and sound to explore notions of empathy and shared identity. The installation was a virtual mirror, investigating myopic self-obsessed tendencies and used a new emotive language that connected a diverse group of people.
2016 Artist-in-residence: Lauren McCarthy
A New York based artist and programmer, Lauren McCarthy's residency The Changing Room explored the potential of The Cube as a "smart social environment," responsive to the mood and activity of the people that inhabit it.
In the course of her residency, Lauren focused on the side-effects of the Internet of Things. She raised the question, are smart systems capable of interpreting our social relationships? Custom software analysed the data collected through The Cube's built-in sensors, and displayed social instructions based on the needs of those in the areas surrounding the wall. If the mood around the wall seemed to be tense or argumentative, the direction was to "listen" or "empathize".
2015 Artist-in-residence: Jason Nelson
Jason's project Lexical Creatures will explore The Cube's innovative technology as a site of play, of whimsy and wonderment, of unexpected surprise and engagement. This concept of play encapsulates his creative practice of interactive literature. Using game interfaces (and others) and The Cube's unique screenscape, Jason will create literary games, each showcasing and innovating within different forms of interaction and literary transformation.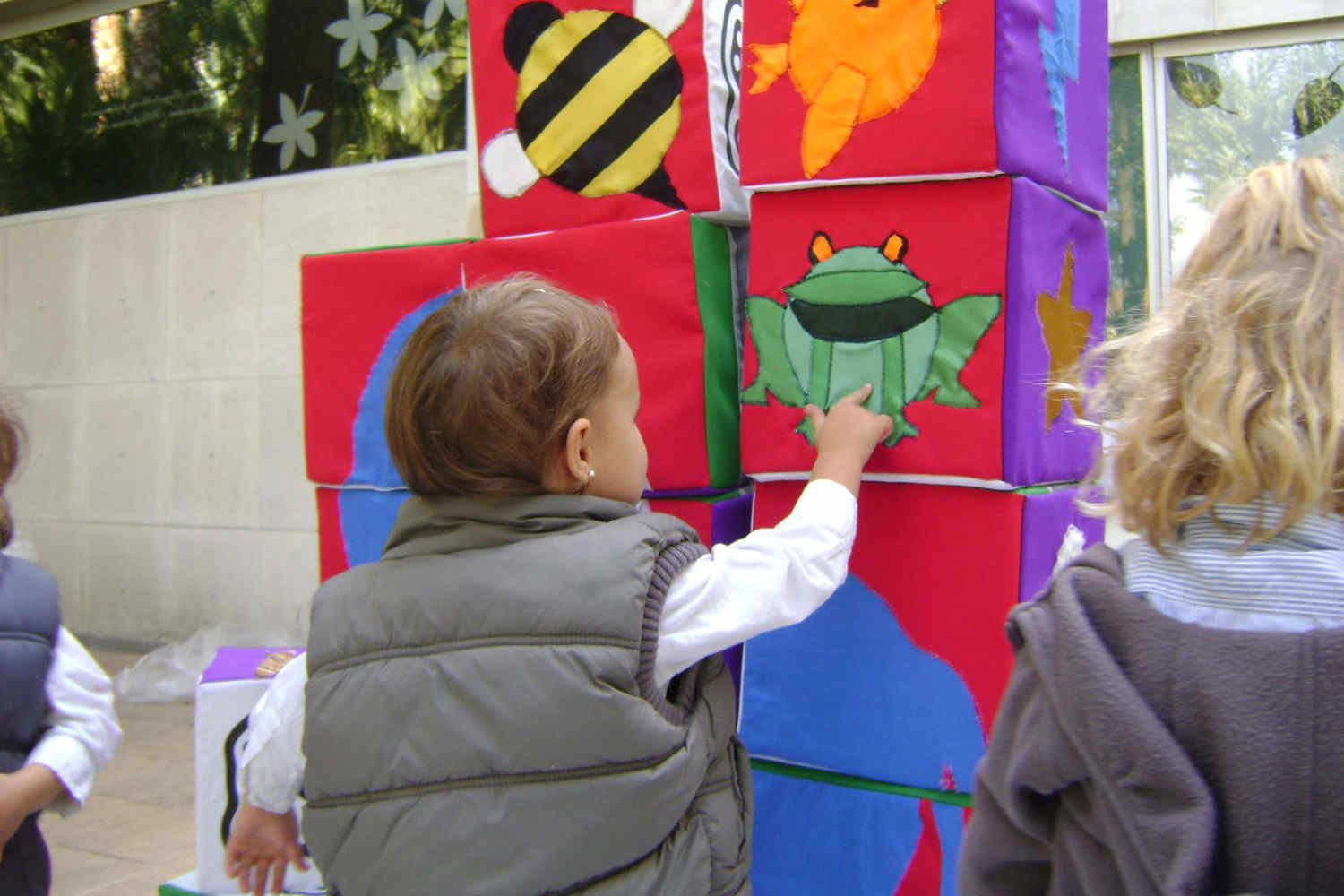 2014 Artist-in-residence: Mónica Rikić
Mónica Rikić engaged in a nine week residency at The Cube as part of Move On: European Media Artists in Residence Exchange from July to September 2014. Mónica developed a new iteration Buildacode – Tangible Sound Programming, based on her previous work Buildasound, which provides users the opportunity to construct their own musical event through creative play. Buildacode is an experimental tool for sound programming, which seeks the integration of object's manipulation into a visual programming environment for real-time sound creation. It is made out of 24 foam cubes of 25cm3 each. By building different figures and shapes with them, you construct different sounds and compositions.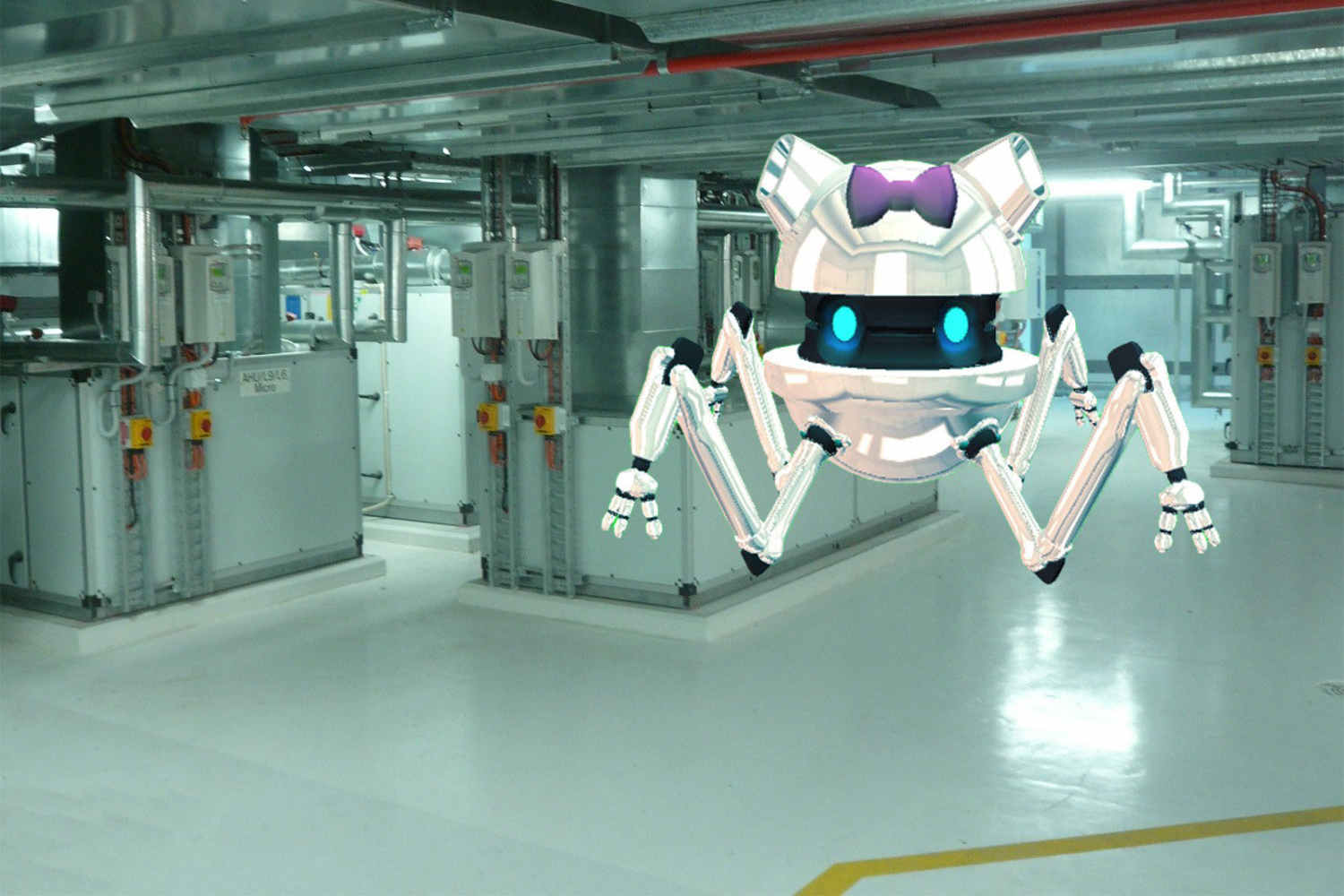 2013 Artist-in-residence: Christy Dena
Christy Dena was The Cube's first resident and her project Robot University challenged our perceptions of robots by exploring our responsibility to build ethical and mutually beneficial relationship with them. This residency opportunity sought an innovative project that immersed the practice of writing into the interactive, multi-user digital display environment of The Cube.
This project has been assisted by the Australian Government through the Australia Council for the Arts, its arts funding and advisory body.